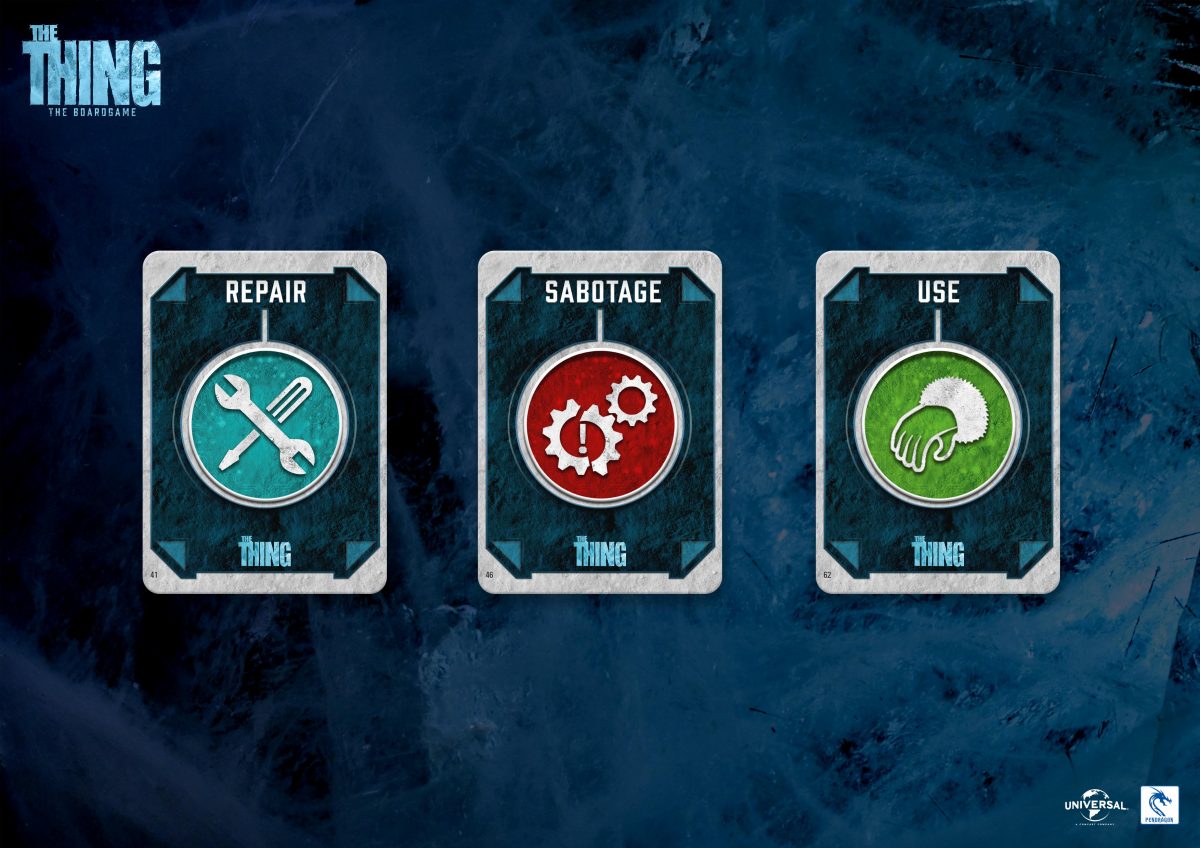 New details about The Thing – The Boadgame
A few days ago we started sharing the first bits of information about our next Kickstarter: The Thing – The Boardgame.As you probably know by now, The Thing is an asymmetrical hidden-role game in which players have the chance to take on the role of the iconic characters from the titular film.
You will need to try your best to keep Outpost 31 up and running efficiently until the arrival of the rescue team, or you will have to try to escape by using the vehicles at your disposal—but this will not be an easy task.
Any one of your fellow teammates could be The Thing, an alien lifeform able to infect and possess other humans completely undetected, striking when it finds itself alone with its next victim in one of the rooms found within Outpost 31.
One of the best parts of The Thing: The Boardgame is that it perfectly captures the atmosphere of the movie, along with the intense feeling of paranoia and suspicion that can be felt among players.
This has all been made possible thanks to the action card management system, in which action cards are drawn at random and always kept secret from other players, even when they are played… Everything is a secret and no one can be trusted!
There are three types of action cards in the game, and each card allows players to perform different types of actions:
Use Cards: allows players to interact with the rooms by activating their specific functions.
Repair Cards: allows players to repair rooms to bring them back into operation, or to repair escape vehicles.
Sabotage cards: undoubtedly the most dangerous cards in the game, especially when they are in the hands of the player (or players) who is secretly playing as The Thing.
Sabotaging rooms—some of which are very important—risks compromising life inside the base and hampering the road to safety and survival.
That's all for now! Stay tuned for more exciting details!
Not Final Subject to Licensor Approval
© Universal City Studios LLC.
All rights reserved