---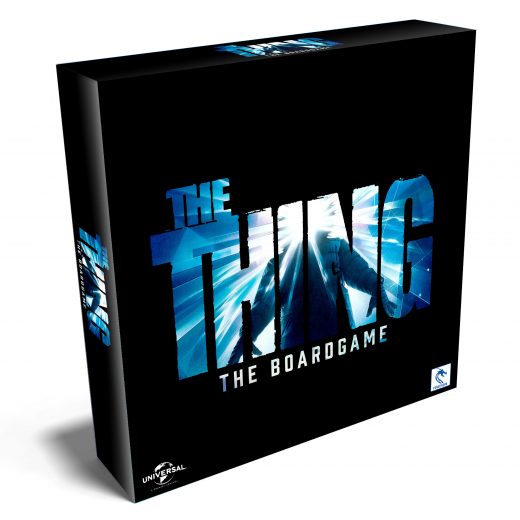 The  Thing – The Boardgame is a tense, cinematic experience for 1-8 players based on the eponymous cult film directed in 1982 by the master of movie-making John Carpenter. The game focuses on the emulation and assimilation properties of the Alien, hiding its identity under a veil of fake humanity. The Alien's true objective is to escape from the base, choosing to hide himself collaborating with humans in order to escape along with them, or revealing his true nature, playing as a monster to assimilate all the team members. On the opposite, the humans must try to survive, maintaining the outpost 31, choosing the best way to escape between the helicopter, the snow cat or the rescue team but, more important, to test the team member to reveal the Alien. The road to victory is truly hard, but not impossible. Be careful though! The paranoia of not knowing who you REALLY have on your side may cloud your decisions!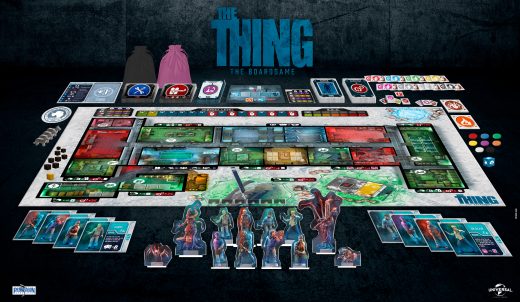 Contents: 1 Base Board, 1 Leader Sheet, 1 Double Sided Weather Table Tiles, 1 Freezing Tile and 1 Freesing Cube, 1 Weather Dice, 34 Fuel Tank, 16 Food Cubes, 12 Flamethrower Reload Cube, 8 Suspicion Discks, 1 Leader Token, 51 Action Cards, 8 Character Sheet, 16 Role Cards, 15 Item Cards, 11 Location Cards, 12 Weapon Cards, 40 Lab Tokens, 20 Damage Counters, 1 Power Failure Token, 8 Fire Tokens, 14 Alien Strength Tokens, 1 Rescue Helicopter, 9 Dog Infection Tokens, 24 Human Contagion Tokens, 4 Dogs, 1 Laboratory Bag, 1 Contagion Bag, 12 Character Standees.
---
---
The Thing – The Boardgame Emotional Trailer
---
Gameplay Trailer
---
"The THING" – DT Preview with Mark Streed
---
Kickstarter Play Through Of The Thing
---
1-3 Players Mode Playthrough of The Thing
The Thing – The Boardgame
Updated on 2022-05-13T15:06:15+02:00, by Marika.