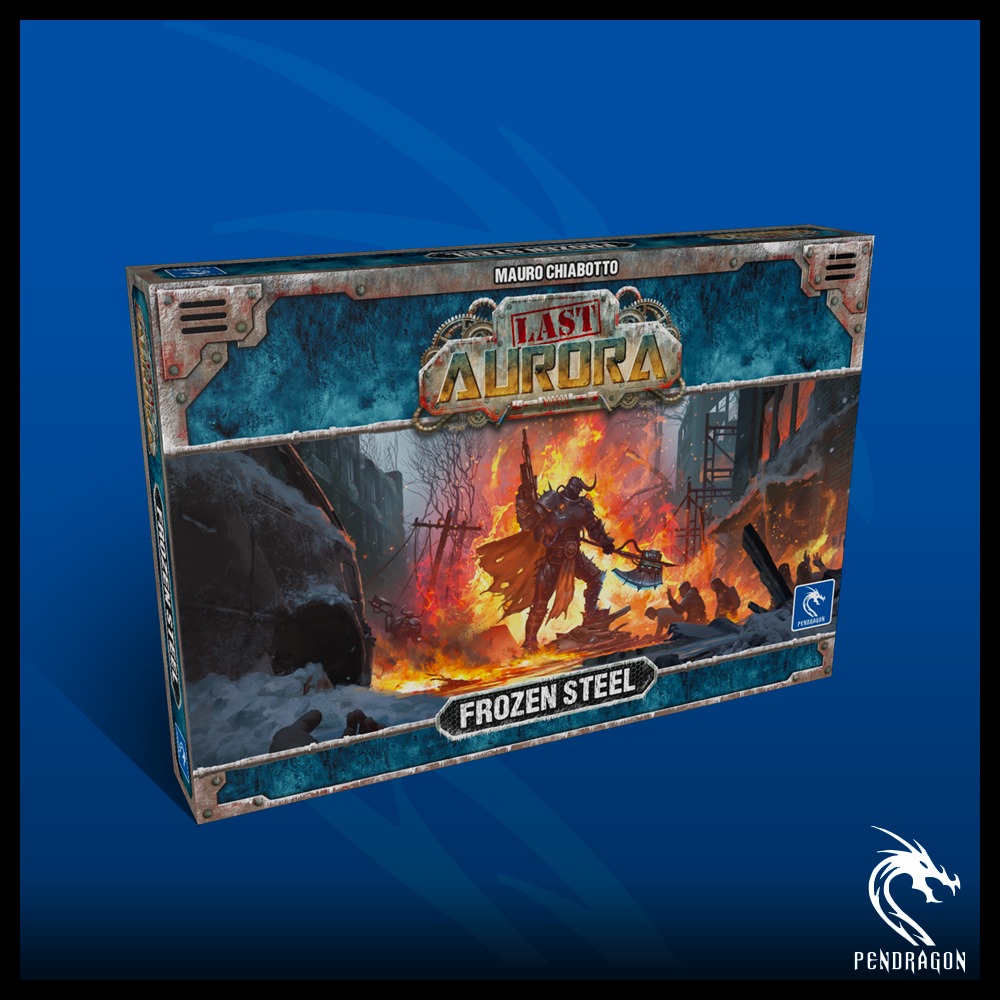 Frozen Steel, a new expansion for Last Aurora!
Pendragon Game Studio is pleased to announce the second official expansion for the acclaimed Last Aurora. Born from a profitable kickstarter campaign in 2019, Last Aurora has established itself thanks to intriguing mechanics perfectly set in a post-apocalyptic context that enhances all the elements of the game, reaching localization in 10 different markets.
"Frozen Steel" is the second official expansion for Last Aurora. A new series of cards that will bring a new group of enemies into the game, that will stand between the players and the Aurora. Plus, with new Loots, Exploration Cards, and new cards for an Asymmetrical Crew, games of Last Aurora will gain even more depth and variability.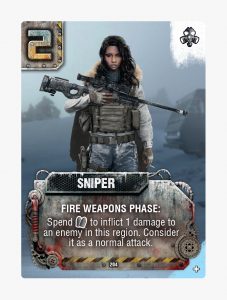 Finally, thanks to a set of Story cards, the game will acquire an unprecedented narrative depth, which will require players to make important and difficult decisions during the game.
Highlights of this expansion:
ENEMIES & LOOTS – The enemies proposed in this expansion form the Asgaror Clan, a small group of survivors of the crash of an alien spaceship several years ago, who have always considered divine help the materials they used to make their weapons and armor. They will hinder anyone who tries to flee their territory. firmly believing that the hell they live in is the will of their gods and that only the deserving can be saved. These enemies can be played with the other cards of this expansion or directly with the base game.
EXPLORATION CARDS – New cards (survivors, vehicles, Devices and Encounters) to add variability to the base game. The deck is structured to be fully compatible with the other cards of the base game, in order to let players play with this new deck or freely mixing the card to create the best deck they want. In particular, there is a new type of gun: the Junk cannon, who let players damage enemies consuming Objects instead of Ammunitions.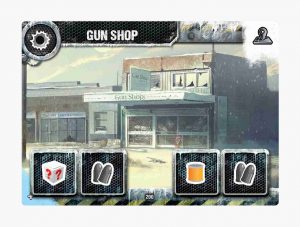 NEW OBJECT CARDS – New Object cards to add in the standard object deck, fully compatible with the new exploration deck and the base game.
ASYMMETRIC CREW – Four couple of Survivors, each one based on the Enemy clan of Last Aurora, to let players play the game in an asymmetrical way.
STORY CARDS – A new deck of story cards: during the game, as a result of the various actions, players are forced to reveal a story card from a deck, which indicates many events, choices, enemies or situations they have to face. They always let players choose how to face the situation, giving back a price if they are able to face hard situations or missions.
PLAYER VS PLAYER SET – The SG unlocked during the KS campaign: a module who let players to fight themselves during the game.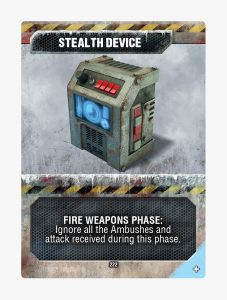 "Frozen Steel" will hit the market in 2021. If you want to stay up to date, follow our website and our social pages:
Facebook: https://www.facebook.com/pendragongamestudio/Pendragon
Instagram: https://www.instagram.com/pendragongamestudio/