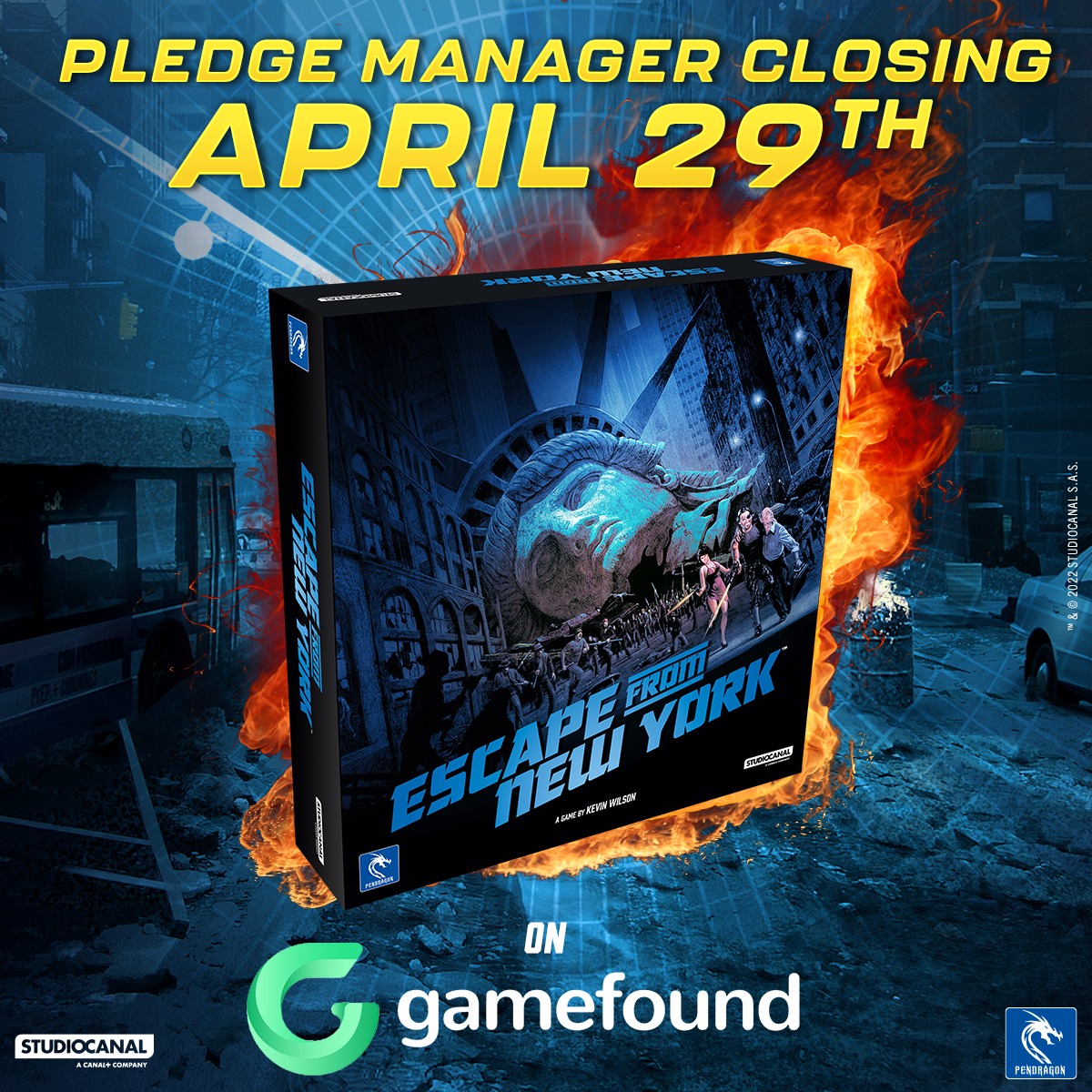 PLEDGE MANAGER CLOSING APRIL 29th!!
We inform you that Escape from New York's pledge manager will close on April 29th.
If you did back the game, instead, you should have already finalized the order within the pledge manager; those of you who didn't should do so before April 29th: this operation is required to actually deliver the game to you, so do not forget it!