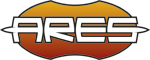 Ares Games Distribute Hexemonia and Waterloo: Enemy Mistake in North America
Ares Games and Pendragon Game Studio announce they are extending the scope of their partnership distributing games directly published in English by Pendragon, starting with the epic, ancient-Greece themed "Hexemonia" and the Napoleonic game "Waterloo: Enemy Mistakes."
Until now, Ares Games has produced and distributed the English version of three games created by Pendragon – the survival horror game "Last Friday", the new edition of the card game "Stay Away!", and the just released "Monsters vs Heroes", a card game of thrilling mash-up of Victorian mystery and horror stories.
"Hexemonia" and "Waterloo. Enemy Mistakes"
had limited distribution in Europe, but they were never available before in the USA.