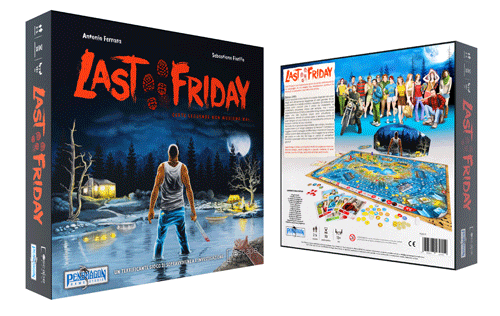 Last Friday is a scary boardgame set in a camp on which hangs a curse. This is the story of a murderess who died and rose again.
Summer 1980
Camp Apache has been the scene of several disasters over the years that have fueled legends of various kinds, including that of a murderess ever died. The villagers believe that this place is cursed and it should remain closed forever, but the new owners Antony Christy and Sebastian King, decided to patch up the structure after years of inactivity and neglect. Arrived to the camp, however, they realize that they need a hand, and so spread to the village job ads, offering a vacation in exchange.
In the role of a young camp counselor, will you be able to survive to a long weekend of terror? Will you run away, or will you have the courage to fight the maniac? Or will you play as the never died psychopath hovering in the shadows of the forest and on the lakeshore, looking for revenge? Will you be able to catch them all and hide before the dawn?
Last Friday is divided into 4 chapters full of horror and suspense. While you pursue someone, you will be chased and when you believe you found the way out, you're just at the beginning of the nightmare.
Do not forget: some legends never die…
---
---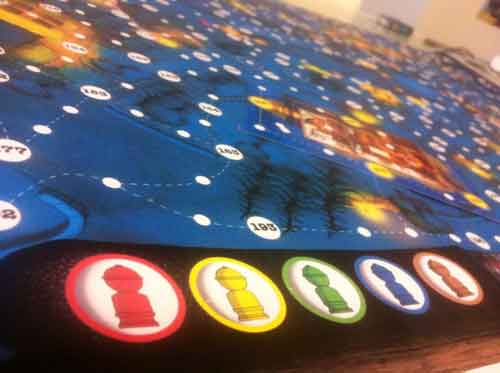 ---
Designers
Antonio Ferrara
Antonio Ferrara was born in Naples on September 8, 1976. He wrote four novels, including "Gli Occhi del Male" (The eyes of evil), published with Prospettiva Editrice in 2002. Antonio is Affiliate Member of the Horror Writers Association. In 2013 he founded the Francis Marion Crawford Prize for the Horror Literature. In 2014 he published the novels "L'Urlo Bianco" (The White Scream) with Il Foglio Letterario and "NEILA" with Lettere Animate. Antonio created "Stay Away!" with Sebastiano Fiorillo and now is currently working on a new board game and a novel.
Sebastiano Fiorillo
Sebastiano Fiorillo was born in Naples on the May 27, 1983. Architect, game lover and digital graphics passionate, in 2014 he releases, with Antonio Ferrara, the card game "Stay Away!", where is also the illustrator. Successfully funded on Kickstarter, "Stay Away!" is published for the first time by Pendragon Game Studio.
Game for
Players 2-6
Minutes 30 per scenario
Age 14+
Download
Download the ENGLISH rules
Download
4.4 MB
Last Friday
Updated on 2019-04-18T09:52:20+02:00, by pendragonadmin.